CLOCKWORK ANGELS in New eBook Edition
CLOCKWORK ANGELS: The Novel is an innovative project in many ways, a colorful steampunk fantasy adventure, a story of a young man's journey across a landscape filled with wonders, lost cities of gold, alchemy, pirates, exotic carnivals, steamliners, a Watchmaker, and of course the Clockwork Angels.  The novel itself was nominated for the Colorado Book Award and won the Scribe Award at last year's San Diego Comic Con.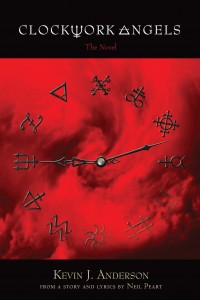 But CLOCKWORK ANGELS is much more special than that—a novel based on the incredible concept album by legendary rock group Rush. As Rush drummer and lyricist Neil Peart was developing the songs for the album, he and I brainstormed the details of the story, and we worked closely together as I wrote the novel.  When the book was published, it hit the New York Times bestseller list—on Neil's 60th birthday.
The Canadian publisher, ECW, produced a marvelous book, with a beautiful full-color design and gorgeous illustrations throughout, painted by Hugh Syme (cover artist for the album).  ECW also ran an innovative program whereby any customer who bought the hardcover was able to get a free eBook copy of the novel.  I've written before about how great they were to work with.  (See "Being a Hybrid Writer: The Goldilocks Method.")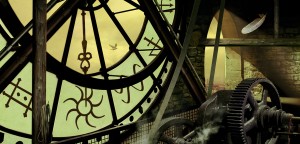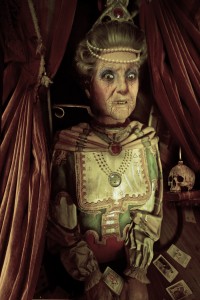 Now, for one more innovative thing:  When the hardcover was published, ECW released and administered the eBook version of CLOCKWORK ANGELS along with their front-list promotional efforts. Now, thanks to special negotiations with Rush, after a period of one year they turned over the eBook rights to my own WordFire Press.  WordFire will administer the eBook versions from now on.
That may seem like an esoteric detail, but it's very innovative in terms of larger publishers and indie authors. When a larger publisher does a major promotional push for a new release, it makes sense for them to control the print and eBook editions in tandem. ECW made a convincing case for this, and they did very well with the eBook edition. They even made a very congenial offer to their readers that anyone who purchased a hardcover copy of the novel could have a copy of the eBook file for free.
But after the major push is over and the book becomes a backlist title, an indie edition can do just as well. Backlist editions often sell more through the author's continued efforts than through continued promotion from the publisher. (In fact, there's rarely any continued promotion from the publisher.)  For instance, WordFire's editions of our Frank Herbert backlist books sell as well as (in many cases, better than) his backlist titles from major publishers. I hope this becomes much more standard practice in the industry, with authors controlling their backlist titles while the publishers promote the front-list. (I don't expect that will happen anytime soon, but I can dream. And ECW and WordFire have taken a nice step in the right direction.)
WordFire took over the eBook editions of CLOCKWORK ANGELS and added a special introduction that did not appear in the hardcover. (It was in the special sneak-preview booklet for the novel.) We dropped the eBook price, and now our edition is up for $9.99 in all eBook formats.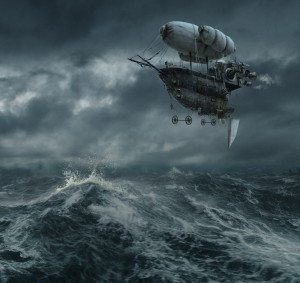 Kindle
Kobo
Nook
All other eBook Formats
ECW has been a wonderful publishing partner in this project, and their trade paperback edition of CLOCKWORK ANGELS, with an all-new cover by Hugh Syme, will be released in April 2014, the same month that ECW will release a 25th anniversary edition of my first novel, RESURRECTION, INC. (also Rush-inspired)…and also with a new Hugh Syme cover.