A Frog Kiss for a Belated Valentine
When we were first dating, Rebecca diligently read most of my stories. After she'd finished quite a few, she gave me a near-impossible challenge: "I want you to write a story that has a happy ending."  So I did.  This was her Valentine's Day present—which we've just put up in a new e-story edition. 
A humorous fantasy tale. An evil wizard has turned the entire royal family into frogs and set them loose in the marshes, and only a kiss can restore them to their natural forms . . . but there are so many frogs, and so much swamp, who is willing to kiss them all?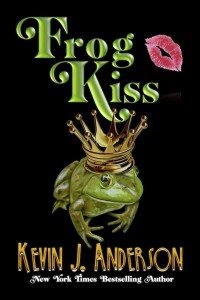 read it for only 99¢
Kindle
Kobo
Nook
All other eBook formats