HELLHOLE AWAKENING launches in San Diego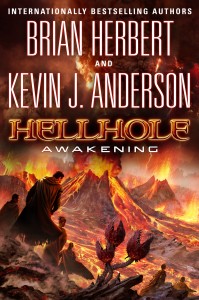 So I flew out of Denver this morning and arrived in San Diego (after a three hour delay at two airports), nearly finished inputting all the changes to The Dark Between the Stars manuscript from all the test readers.
After a brief quiet time in the hotel, I drove off to Mysterious Galaxy Bookstore, grabbed a quick dinner at the nearby sushi restaurant, then signed a lot of stock at the store before I started my talk.  More than 40 people at Mysterious Galaxy, one of my best turnouts, and I drew tickets for the door prizes (in this case, an autographed Advance Reading Copy of Crystal Doors #1 with Rebecca Moesta, and a Last Days of Krypton t-shirt, then gave a talk about growing up in science fiction, being inspired by Frank Herbert and Rush, and then signing a lot of books.  Mysterious Galaxy even provided cupcakes for my birthday!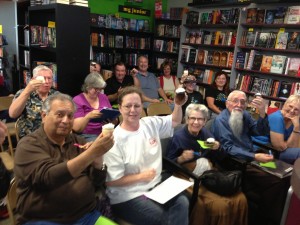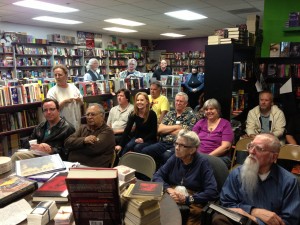 Brian Herbert launched the novel in Portland, OR at Powell's books.