Kobo Scholarship for Superstars Writing Seminar 2014

Kobo Writing Life, one of the staunch supporters and sponsors of Superstars Writing Seminars, has offered a generous opportunity for YOU to attend the next Superstars in Colorado Springs, CO, February 6–8, 2014.  The Kobo Writing Life scholarship will provide one lucky winner with a free tuition for Superstars, currently a $799 value. To sign up, fill out the entry form by following the link below:
Mark Leslie LeFebvre from Kobo was one of our guest speakers last year, and Kobo will have two representatives at Superstars 2014.  Send in the entry—and we hope we see you at Superstars!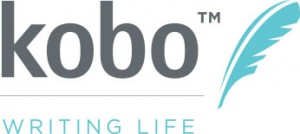 Superstars Writing Seminars, founded in 2010, is unique among writing seminars. The curriculum is focused on teaching writers the business of being successful in the publishing industry. The instructors are chosen from the top of the industry and include International Bestselling Authors, Top Editors, Indie Publishing Platform Managers, and many more. The only focus at Superstars is to teach you how to have a successful writing career by sharing how those at the top of the industry manage their careers.
Taught by international bestselling authors Kevin J. Anderson, Brandon Sanderson, David Farland, Rebecca Moesta, James Artimus Owen, and Eric Flint, with this year's special guest speakers Diana Gill from HarperCollins, Lisa Mangum from Deseret Books/Shadow Mountain Publishing, and Mark Leslie LeFebvre from Kobo.
Click here for a look at the curriculum taught at Superstars.
Or go to the main Superstars Writing Seminar website.
NOW AVAILABLE FOR ORDER:  KEVIN'S 2014 HIKING CALENDAR