VIP Dinner for Superstars Writing Seminar

Each year at the Superstars Writing Seminar, one of the highlights is the VIP dinner, a special meal at a high-end restaurant where students have a chance to sit with one of the instructors and make a personal connection. This year the VIP dinner will take place on Wednesday night, May 15, at MacKenzie's Chop House, one of the finest steak houses in Colorado Springs.  At the VIP dinner, away from the classroom, each table has five students and one of our instructors seated together for hours of conversation on whatever topics they like.  Menu choices this year are: prime rib, double pork chop, chicken picatta, broiled salmon, or basil-poblano tortellini (vegetarian). Dinner includes non-alcoholic beverages and transportation to and from the restaurant.  For further details, and to sign up, see the Superstars page.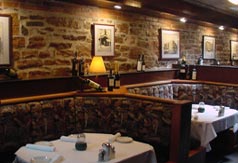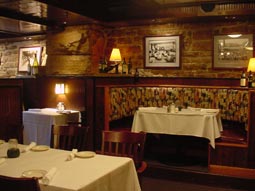 Also, prices for the 2013 Superstars Writing Seminar were due to go up March 1, but early-bird prices have been extended until March 5.  For serious writers, a no-nonsense intensive 3 day workshop taught by bestselling authors Kevin J. Anderson, David Farland, Eric Flint, and Rebecca Moesta, with guest speakers James Artimus Owen, Jim Minz (editor, Baen Books), Mark Leslie Lefebvre (Kobo), and Joan Johnston (bestselling romance author).