Dune Graphic Novel
Abrams Books released a beautiful hardcover graphic novel adaptation of Frank Herbert's original classic Dune, with script written by Brian Herbert and Kevin J. Anderson, and art by Raúl Allén and Patricia Martín, along with cover art by comics legend Bill Sienkiewicz.
Brian and Kevin created a faithful, scene-by-scene adaptation of the original novel, exactly the way Frank Herbert told his story. This is volume 1 of three, adapting the first of the three parts in Dune. The graphic novel became a #1 bestseller in multiple categories on amazon.
Order your copy today
Dune: Adventures in the Imperium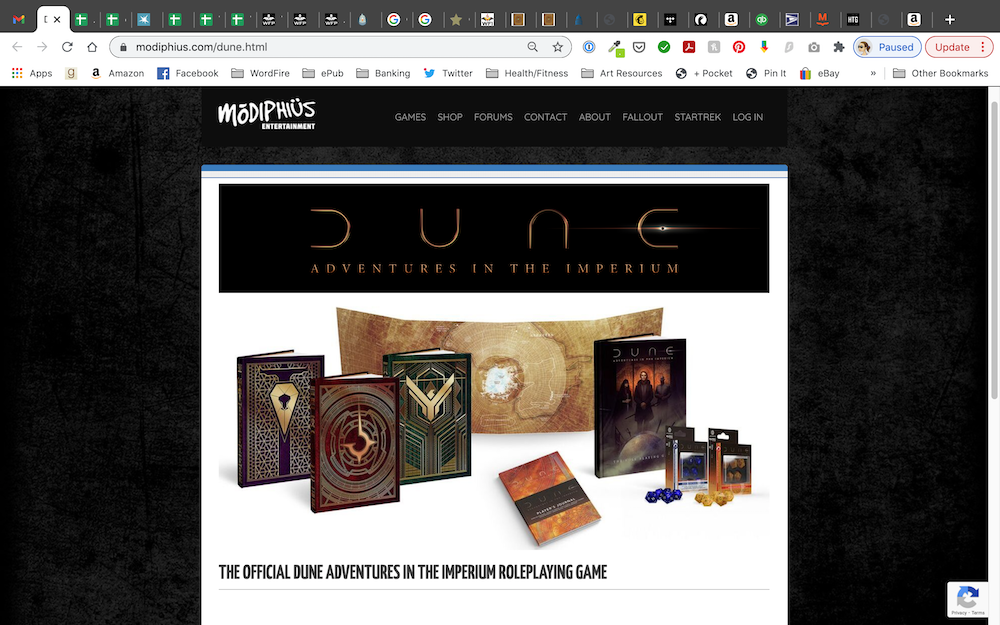 Role-playing Game Update from Modiphius Entertainment
For an update on the new Dune RPG under development, see
https://www.modiphius.com/dune.html
First issue of DUNE: HOUSE ATREIDES just released!


The first issue of the monthly House Atreides comic book was just released by BOOM! Studios, and the entire first printing sold out at the distributor level. But don't fear, a second printing has now hit. BOOM! launched the first issue with multiple, unique variant covers available in specific markets. Below is a gallery of all the different cover possibilities. Please support your local comic shop, especially in these difficult Covid times.

Brian Herbert and Kevin J. Anderson are adapting their novel House Atreides in 12 monthly issues. Interior art by Dev Premanik and colored by Alex Guimarães. Brian and Kevin have already delivered the script for issue 6 and will soon start working on #7.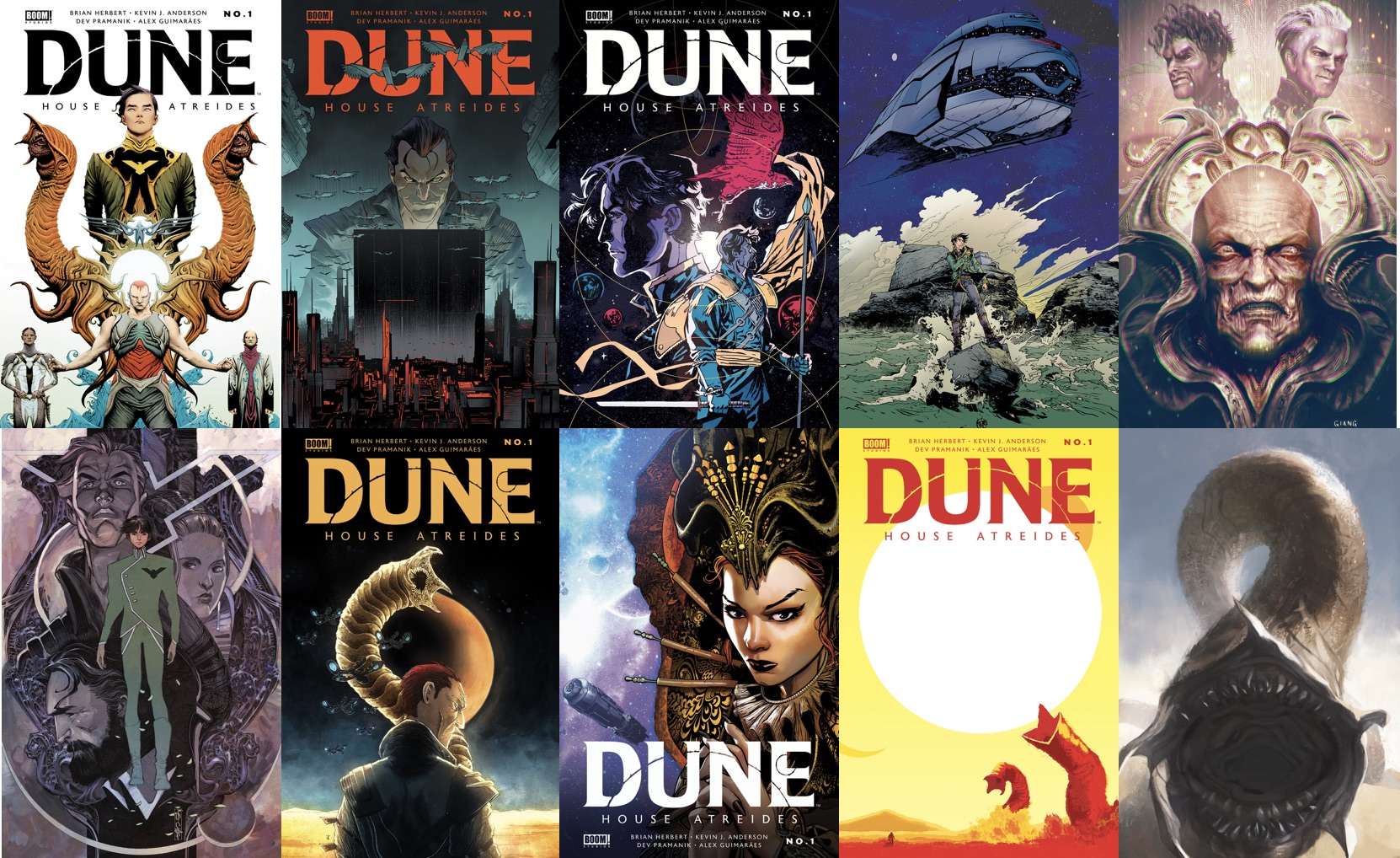 The Duke of Caladan is a bestseller!
Released on October 13,
Dune: The Duke of Caladan
reached #7 on the Publishers Weekly bestseller list the following week. With over a hundred reviews and a 4.5 star rating, the fans are loving it as well.
Order your copy today!
Sign up for the latest Dune News