Another Sneak Preview: SISTERHOOD OF DUNE chapter 2
For a special holiday present here's a sneak preview of the second chapter in SISTERHOOD OF DUNE.  Click the link below to download a .pdf of the chapter.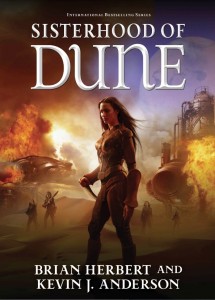 If you missed the free preview of the first SISTERHOOD chapter, you can download it here:  Sisterhood Chapter 1
The book comes out on January 3 in the US and in early January in the UK.  For full details of the US book-signing tour Brian and I are doing in January, see the Sisterhood Tour Schedule.