ENEMIES & ALLIES wins Scribe Award
At San Diego Comic Con, my Batman/Superman novel Enemies & Allies won the Scribe Award, presented by the International Association of Media Tie-In Writers, in the speculative fiction category (tied with Greg Cox and his Terminator: Salvation: Cold War novel).  The ceremonies were held on Saturday, and Max Allan Collins accepted the award for me.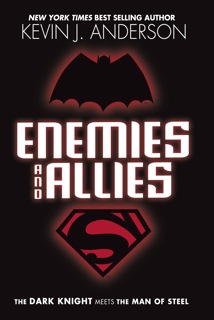 Previously, I had received a Scribe nomination for The Last Days of Krypton, my other novel set in the DC Comics Universe.  Earlier this year, Enemies & Allies also won the Project Fanboy Award.
So, with Terra Incognita: The Edge of the World being nominated for the Colorado Book Award, and the first Roswell Six CD named best progressive rock album, this has definitely been a good year.  Enemies & Allies comes out in paperback next month.