New Guest Speaker for 2012 Superstars Writing Seminar: Bestselling YA Author JAMES A. OWEN
Bestselling Young Adult author JAMES A. OWEN will be a guest speaker at the 2012 Superstars Writing Seminar at the Golden Nugget in Las Vegas, NV April 30-May 2, 2012.  The young adult market is one of the hottest segments in current publishing, and James will share his insight gained from years of working in the industry.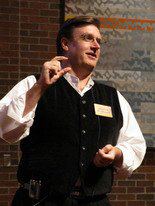 James A. Owen has written and illustrated six books in the bestselling series The Chronicles of the Imaginarium Geographica: Here, There Be Dragons; The Search For The Red Dragon; The Indigo King; The Shadow Dragons; The Dragon's Apprentice; and the forthcoming The Dragons of Winter. The series is now being published in more than twenty languages. A seventh volume, The First Dragon, will conclude the series in 2013. He is founder and executive director of Coppervale International, an art and design studio that also published the periodicals International Studio and Argosy, develops television and film projects, and is redesigning an entire town in Arizona, among other ventures. James has written and illustrated two dozen Starchild comics, the award-winning Mythworld series of novels (published in Germany and France), the inspirational nonfiction book Drawing out the Dragons, and more. He lives in Arizona with his family.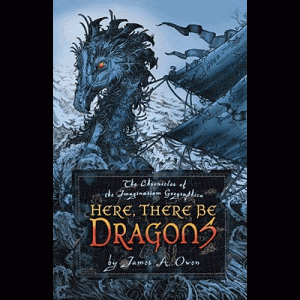 For those interested, James is offering a free download of Drawing out the Dragons.  Click here.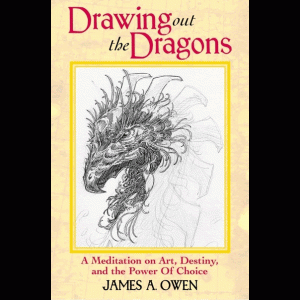 James Owen joins Kristine Kathryn Rusch and Dean Wesley Smith as guest lecturers at the upcoming three-day Superstars Writing Seminar.  And of course, the main instructors include bestsellers Brandon Sanderson, David Farland, Eric Flint, Rebecca Moesta, and Kevin J. Anderson.
The three-day Superstars Seminar covers detailed, no-nonsense information on the business of publishing and how to make a career as a writer.  If you are an established pro, a new pro, or just a serious writer, you will benefit from the insider information shared by a host of bestselling writers.  For further details, see SuperstarsWritingSeminars.com.  We hope to see you in Las Vegas!