New Prequel to SAGA OF SEVEN SUNS
We've just released the print version of VEILED ALLIANCES, the original prequel to my epic Saga of Seven Suns series.  Based on my 2004 graphic novel from Wildstorm/DC Comics, VEILED ALLIANCES tells the origin of the green priests on Theroc, the first Roamer skymining operations on a gas-giant planet, the discovery of the Klikiss robots entombed in an abandoned alien city, the initial Ildiran expedition to Earth, the rescue of the generation ship Burton and the tragedy that leads to sinister breeding experiments on Dobro. Veiled Alliances is an excellent starting point for readers new to the Saga, as well as an unforgettable adventure for fans of the series.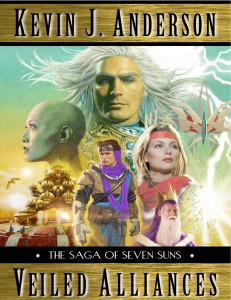 The US eBook is available for $4.99 for Nook and Kindle at WordFire Press.  The print version is 310 pages in trade paperback format and includes the complete original script to the graphic novel as well as the "Veiled Alliances" prequel novella and an afterword, for $14.99 from amazon.  You can also order autographed copies for cover price directly from AnderzoneShop; we have bundles with the original (hardcover or trade paperback) graphic novel as well, if you want the complete set.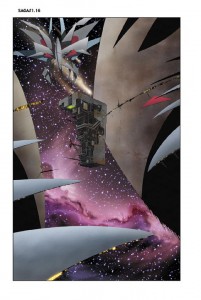 Sample pages from the VEILED ALLIANCES graphic novel.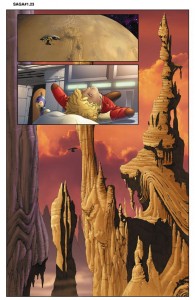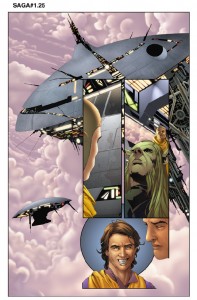 For UK fans, Simon & Schuster will be releasing their own eBook version of the VEILED ALLIANCES novella in a few weeks, with their own original cover.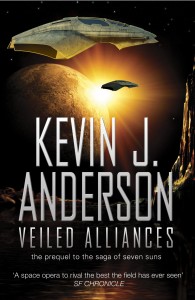 Meanwhile, I'm up to OF FIRE AND NIGHT in my reread of the entire series before I start to write the new Seven Suns trilogy, "The Saga of Shadows."