New SISTERHOOD OF DUNE and HELLHOLE covers
We are pleased to unveil Tor's revised cover for SISTERHOOD OF DUNE. This shows a female Fremen commando on a spice raid, not a member of the Bene Gesserit Sisterhood. In the previous painting, she was holding a gigantic bazooka-like gun, which we didn't like. Now she has a crysknife to make it more apparent that she's a Fremen.  Also, her face and hair were very similar to another cover the same artist had painted, and so that has been changed as well.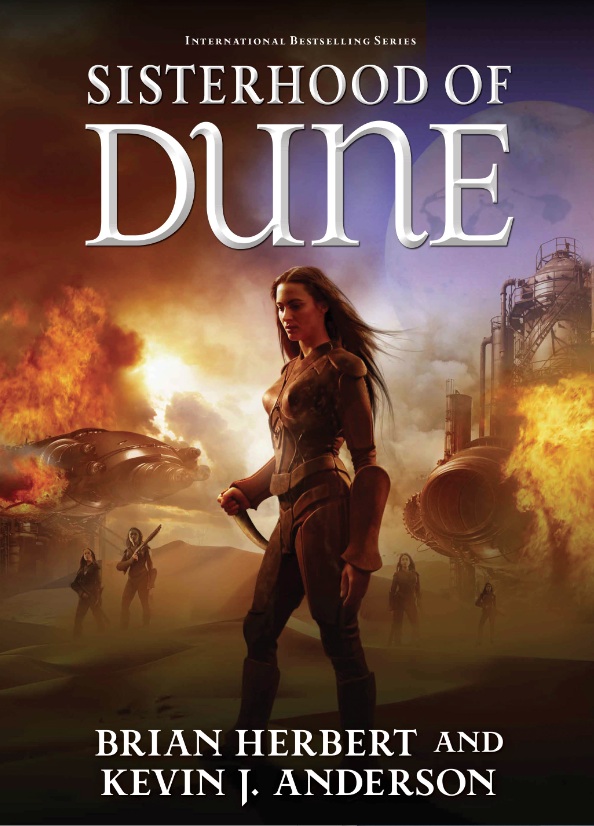 SISTERHOOD OF DUNE will be released in January 2012.  I'll post book-tour details as soon as they're available.  For fans attending DragonCon this weekend, I will be reading the first chapter of SISTERHOOD at 4 PM on Saturday afternoon.  We'll also have free SISTERHOOD posters at our table in the dealer's room.
Tor has given us the mass-market paperback cover for HELLHOLE, below.  The paperback should be on sale by the end of November.