Sample booklet from 2113: Stories Inspired by Rush
In April, ECW Press will release the epic anthology 2113: Stories Inspired by Rush. It's available for Preorder Now, from online booksellers as well as your favorite bookstore, so you can be sure to be the first kid on your block with a copy. 18 epic stories—science fiction, fantasy, thriller, dystopia, adventure—inspired by the music of Rush. Edited by me and John McFetridge, and it includes 16 original works, as well as reprints of "A Nice Morning Drive" by Richard S. Foster (Neil Peart's original inspiration for "Red Barchetta") and "Gonna Roll the Bones" by Fritz Leiber (original inspiration for the album "Roll the Bones").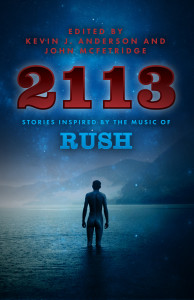 http://kjablog.com/wp-content/uploads/2016/02/2113-768x1190.jpg 768w, http://kjablog.com/wp-content/uploads/2016/02/2113-661x1024.jpg 661w, http://kjablog.com/wp-content/uploads/2016/02/2113.jpg 1500w" sizes="(max-width: 194px) 100vw, 194px" />
To build excitement for the highly anticipated release—you know, like a high-energy warmup band!—ECW has produced a limited sample booklet that contains the complete gritty short story "Random Access Memory" by my co-editor John McFetridge, inspired by the song "Lakeside Park."
I will be signing and handing out free copies of the booklet at my convention appearances throughout the year, beginning with Pensacon in Pensacola, Florida this weekend. If you would like a FREE copy of the booklet, signed by me, just pay for the postage and envelope. You can order a copy direct from me at http://www.wordfire.com/?page_id=50815.
And please please please pre-order your copy of the book—I would love to see the Rush fans rally and preorder 2113 copies of 2113.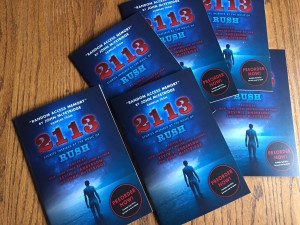 http://kjablog.com/wp-content/uploads/2016/02/IMG_5408-768x576.jpg 768w, http://kjablog.com/wp-content/uploads/2016/02/IMG_5408-1024x768.jpg 1024w" sizes="(max-width: 300px) 100vw, 300px" />