Scribe Award trophy arrives
It's very nice when the mail carrier delivers something other than bills.  A package just arrived with the very nicely wrapped trophy for my Scribe Award win for Enemies & Allies.  The award was announced at this year's Comic Con International in San Diego.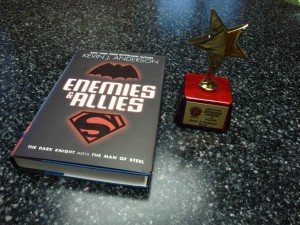 It'll go very nicely on my awards shelf.  Thanks to the jury members of IAMTW for selecting my novel.