Things to Do
Writers portrayed in movies often have endless hours to sit alone, stare off toward the horizon, mulling over a poem (okay, or maybe a story or novel) they've been working on for the past couple of years.
Must be nice.
Most successful working writers I know have a number of different plates spinning on sticks, and I am spinning with the best of them.
I just finished a rush to get three projects out and for sale in time for the holiday season—the anthology A FANTASTIC HOLIDAY SEASON, an original new Dan Shamble, Zombie P.I. story "Naughty and Nice," and my annual Tales from the Trails calendar with photos and hiking stories.  Those all got done and out by November 1.  Whew!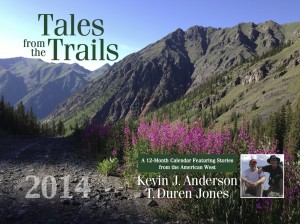 I did the first complete edit of HELLHOLE INFERNO, written by me and Brian Herbert, and sent it off to Brian for his turn. Then I received the 900-page copy-edit manuscript of THE DARK BETWEEN THE STARS for my final read-through.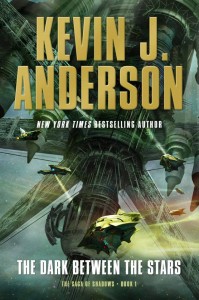 I wrote my fourth Dan Shamble novel, SLIMY UNDERBELLY, finished the first edit, then a second edit, then I handed it over to my cadre of test readers, while I prepared for a week-long trip to Poland where I was guest of honor at a large SF convention.  Then, just before I left, I also received the typeset galleys for MENTATS OF DUNE—time for one more proofread. I took the MENTATS and DARK BETWEEN THE STARS pages with me on the trip to Poland.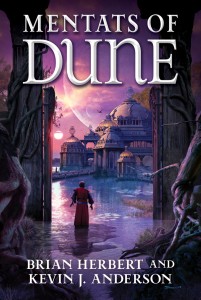 My humorous fantasy novel THE DRAGON BUSINESS comes out this week as a serial for amazon.com, one part each week, and I'll be doing promotion for that. Meanwhile, Rebecca and I leave today for Las Vegas for a writers' summit through Thursday.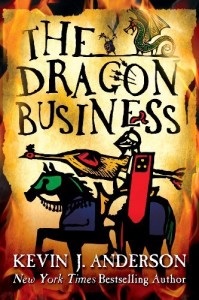 On Friday, I received all the comments back from test readers on SLIMY UNDERBELLY, and I need to do a final rewrite on that manuscript for delivery to the publisher by Thanksgiving. I'm working on that now…and Brian just sent back his rewrite of HELLHOLE INFERNO, so that one is next on the docket. As soon as I finish proofing MENTATS.
I've also agreed to do a story for Jonathan Maberry's new V-WARS horror anthology, as well as a new Dan Shamble story for the next Fiction River from WMG, Fantastic Detectives—both of them due in January. I plan to work on those stories during the first week in December, where Rebecca and I are on a Caribbean writing cruise, "Sail to Success."
That takes me through the beginning of the new year with things to do. Enough to keep me busy—no time to sit and contemplate the horizon while waiting for the muse.