Trails, Peaks, and Writing
It's been an exceptional summer already, not just with fine trips to Australia for Supanova and San Diego for Comic Con, but I managed to MAKE time to do the things I usually regret not having done by the time fall rolls around. I've already done quite a few gorgeous hikes, climbed several mountains (and still intend to do plenty more), and even went on an overnight camping trip.   AND got a lot of writing and plotting done.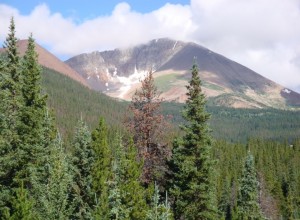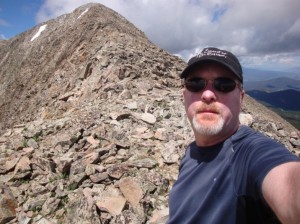 Mount Guyot, 13,370 ft
I don't quite know how I accomplished it, and I was tempted many times to listen to the nagging drill-sergeant voice in the back of my head that I was too busy to go on that hike after all, that I really needed to take care of this or that…but I refused and I went anyway, and I didn't regret it a bit. (And somehow the stuff got done anyway.)
I've been working on the plotting and outline for the MENTATS OF DUNE, our next novel in the trilogy after SISTERHOOD OF DUNE. I'm editing HELLHOLE AWAKENING, now that Brian and I have finished the first draft. I wrote a new novella, TORTOISE & HARE that will be published in a volume with an original sequel written by Steven Savile, I'm outlining the second zombie PI mystery to follow DEATH WARMED OVER, and I'm nearly finished with the draft of VEILED ALLIANCES, a prequel novella to the Saga of Seven Suns (based on the graphic novel of the same name), which we'll release as an eBook original. Next up will be full-fledged work on the new Seven Suns trilogy, The Saga of Shadows.
That's why I need to get out in the beautiful Colorado mountains, to get inspired and recharge my creative batteries.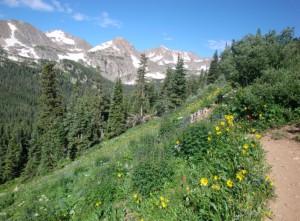 Indian Peaks Wilderness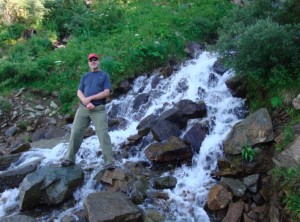 Fourth of July Trail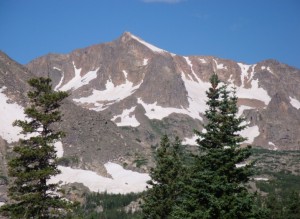 Mount Neva…an upcoming clmb